How to Add Captions to New YouTube Studio Beta Videos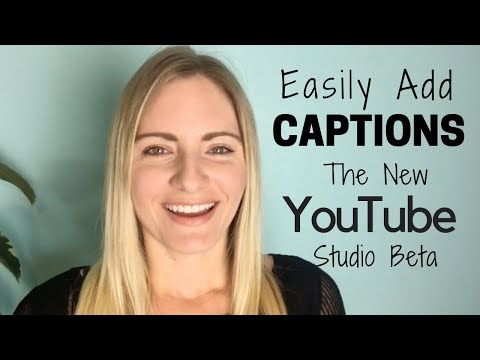 PRESS TO DOWNLOAD:
— Handwritten subtitles
— Generated subtitles
Start Reading:
Hey everybody, this is Cara with LeftLaneDigital.com and today I'm making an updated video on how to add subtitles to YouTube videos because a lot of people are now using YouTube's new Studio Beta and can't figure out where the heck to add subtitles so stay tuned and you'll learn how to do that. If you are on Creator Studio and haven't moved over to Studio Beta yet, then check the description below for a link on how to add subtitles through there. Okay, so once you've uploaded your video you're going to go over to the top right corner to your page's icon and click YouTube Studio Beta. Then when you get there on the left hand side there is a "transcriptions" option. That's where you're gonna go for subtitles. So click on that and you will find the video that you want to edit the subtitles for and hit under languages column the the down arrow and select the default language for your video. So I'm going to do "English United States". And make that the default for your channel if that's going to be typical for you. And then you'll see here that YouTube has automatically published subtitles for your video based on you know listening to it, so you'll go ahead and click on that and then this is gonna make it easy because all you need to do is edit what YouTube has already drafted for you and they get pretty close.