ENG SUB《陈情令 The Untamed》EP23——主演:肖战、王一博、孟子义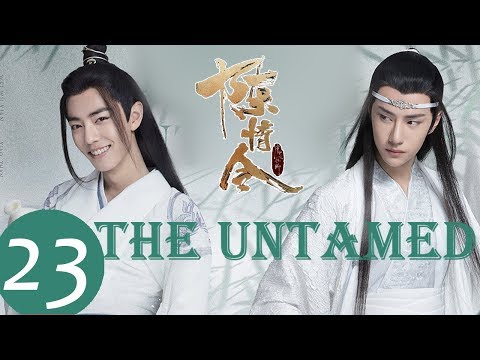 PRESS TO DOWNLOAD:
— Handwritten subtitles
— Generated subtitles
Start Reading:
The Untamed Episode 23 Why? Why nothing happened? Who is it? Who? It's you. Clan Leader Wen. Glad to meet you. Where did you get your shard of Yin Iron? I've been "dead" once. We of course came from the hell. Clan Leader Wen. My spiritual tool has just been refined. No one has seen it yet. What is it that can even control Yin Iron? Did Xue Yang give it to you? What on earth is that! Clan Leader Wen. This spiritual tool is not called Yin Iron. It is called Stygian Tiger Amulet. Stygian Tiger Amulet? Wei Ying! Wei Ying. The Wens are all dead. We won! We won! We won! We won! That sun finally set down. Brother Mingjue. Xichen. You're finally awake. Hand me the blade. Clan Leader Nie, let me explain... Brother Mingjue. Clan Leader Nie, you still got wounds on you. Xichen. It's none of your business. When you were killing the cultivators of Nie clan... I had no choice that moment. You had no choice? Whether or not to do it was up to you, and so was whether or not to kill them! Was it really up to me? Clan Leader Nie, if we could have exchanged our situation.