Dupré Digital: Dupré - der Konzertorganist 1/2 (Episode 7 - Subtitles in English, French and German)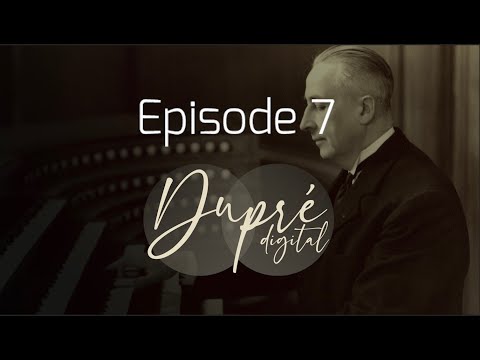 PRESS TO DOWNLOAD:
— Handwritten subtitles
— Generated subtitles
Start Reading:
The golden 1920s – on his first tours through the USA, Marcel Dupré experienced a country that was in an economic frenzy. Technical innovations shaped everyday life. The flourishing stock market gave people a feeling of infinite possibilities: extravagant dreams could be realised easily thanks to simple loans. The big crash that was to lead to deep cuts at the end of the decade was far away and unimaginable at the time. Art and culture experienced a heyday. The venues for classical concerts included the modern temples of success: the department stores! John Wanamaker and his son Rodman were among the most successful businessmen of the time. In their department stores in New York and Philadelphia, personalities such as Richard Strauss and Leopold Stokowski played music in front of thousands of listeners. In the auditorium or Grand Court of the department stores, gigantic organs were installed over several floors. Many of these department stores employed a full-time music director, one of whom was ALEXANDER Russel. He travelled to Europe in 1920 as a sort of talent scout and hired Marcel Dupré. The two shared the same teacher: Charles-Marie Widor, who highly recommended his master student Dupré.