Crusader Kings: 2.0 Review | You can (Not) Afford | Family Edition™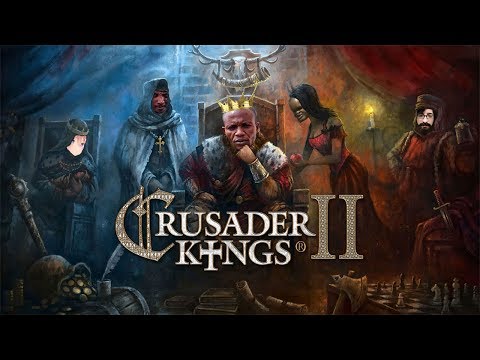 PRESS TO DOWNLOAD:
— Handwritten subtitles
— Generated subtitles
Start Reading:
Hey, hey people. SSeth here. Today, I'll be covering a game which really tests the limits of my A.D.D. medication. A game where you can grow an empire, watch it prosper, only to stub your toe, die from an infection, and watch your empire dissolve, because you have no idea how inheritance works. Catch cancer. Beat cancer by praying it away. Thanks, God. Spend money, invest into your own people. Lose your money, go heavily into debt. Borrow money from the Jews. Consider paying them back. Keep it instead by expelling the Jews from your country. Don't feel bad about it. We've been expelled so often, you really won't hurt our feelings if you do it again. Marry your sister. Divorce your sister because she's too old. Marry her daughter instead. Turn your family tree into a family circle, and watch your dynasty burn to the ground as your children collect every chromosome known to man. Of course, I'm talking about the most prolific, complex and intricate medieval incest simulator on the market today: Crusader Kings 2. Crusader Kings 2 is a game covering nearly 700 years of human history, during which time, we treated each other very, very well.