How to add subtitles to a YouTube video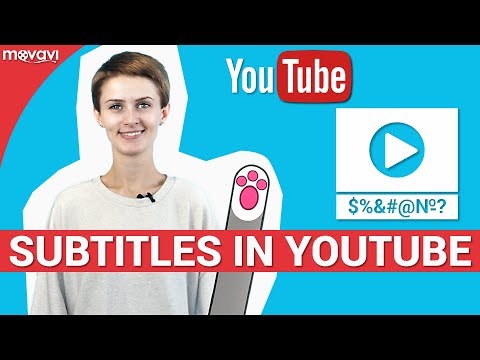 PRESS TO DOWNLOAD:
— Handwritten subtitles
— Generated subtitles
Start Reading:
Hello, guys! I'm Jenny and I'm here with the Movavi blog and a handful of useful tips. Today we're talking about subtitles - how to add them and the new features YouTube has come up with. Stay tuned! As a YouTube creator, do you care about your subscribers? I bet you want them to feel comfortable and enjoy watching your videos don't you? Then you definitely need to add subtitles to the videos you post! You can add subtitles to your own videos, to other creators' videos, you can even let your viewers add subtitles themselves. YouTube gives you lots of opportunities! Why do you need subtitles? Imagine this situation: You realize that there's no sound in your videos. And you can't fix it, because you have paws, not hands. Hit the subtitles button and hey presto! You'll understand everything that's going on on the screen When you watch a video in a different language, subtitles will help you understand the speaker. This button turns on the subtitles. To turn on the subtitles on your video, go to Settings - Subtitles and choose your language from the list. Et voilà! If your video has bad sound or mumbling speakers, or your viewers have some hearing impairment - that's when subtitles come in really handy.