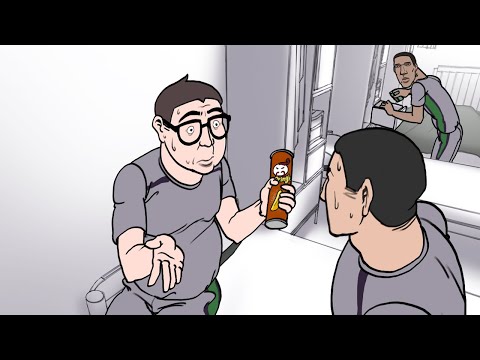 PRESS TO DOWNLOAD:
— Handwritten subtitles
— Generated subtitles
Start Reading:
I'm back from Church! (Huh? Where is everybody?) (It's a complete pigsty) (Byeongho doesn't even go to church, where did he go??) (I should start with the laundry) (All done!) (Time to sort the waste now) (But where'd that guy go??) (I told him I'd teach him how to separate waste in the afternoon...) Dude~ that final pass at the end was amazing PFC - I mean, CPL Kim! You're back....? No, that final goal was amazing, CPL Hey, Byeongho PVT Cha Byeongho! Where... were you? Playing soccer, why Uhh, nothing CPL I'll teach you -- - Hey, let's go shower now - Yes, CPL! Uhhh... come back after showering I'll teach you how to separate waste Uhh, yes PFC - Let's go - Okay, CPL! That's exactly what Sgt. Yoon's style is like Just pass the ball properly, and he's fast as hell Uhh, but I think you're a very fast runner, too Dude, I'm the slowest among those guys Really, CPL? - Byeongho, if you're done -- - Hey, let's go to the P.X. Uhh, I... PFC Park said.