Controlling Your Dopamine For Motivation, Focus & Satisfaction | Huberman Lab Podcast #39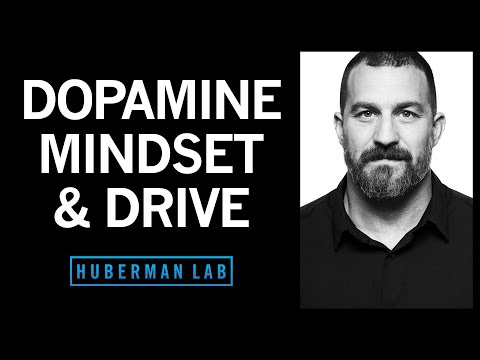 PRESS TO DOWNLOAD:
— Handwritten subtitles
— Generated subtitles
Start Reading:
- Welcome to the Huberman Lab Podcast, where we discuss science and science-based tools for everyday life. [energetic music] I'm Andrew Huberman, and I'm a professor of neurobiology and ophthalmology at Stanford School of Medicine. Today, we are going to talk all about dopamine and what drives you to do the things that you do. We're going to talk about motivation and desire and craving, but also how dopamine relates to satisfaction and our feelings of wellbeing. And of course, any discussion about dopamine has to include a discussion about the potential for dopamine induced addiction. Indeed, dopamine lies at the heart of addiction to all things. But today we are mainly going to focus on, how what we do and how we do it, and how we conceptualize those things leads to changes in this amazing molecule in our brain and bodies that we call dopamine. I'm going to teach you what dopamine is and what it is not. There are a lot of myths about the molecule dopamine. We often hear about so-called dopamine hits. Today, we are going to dispel many common myths about dopamine, and we are going to talk about how dopamine actually works.