[ENG/IDN/ESP] 중력보다 강력한 끌림 크래비티(CRAVITY)가 떳다! -팩트iN스타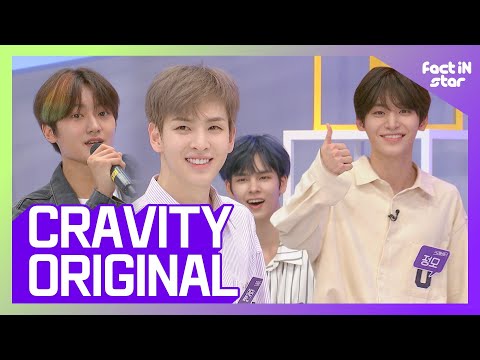 PRESS TO DOWNLOAD:
— Handwritten subtitles
— Generated subtitles
Start Reading:
[What a disarray! Cravity in the waiting room] [Breaking News! On-site close up reporting about Cravity in the waiting room] [Cuteness equipped Cool look equipped] [Releasing the clips of Cravity in the waiting room] Let's see which fist is stronger. Mine or the hulk's I will use the Hulk's fist to be safe This is the real waiting room [Hesitating] [Type of a person who gets serious with the games] [And the score is?] [Taken the first place in Cravity] I think Hulk would be stronger Why does it look so good on Serim? [Hulk Serim's getting extremely furious] [Taeyoung>>>>>>>>>>>>Serim] The problem with this is that I can't feel things It's way too big [Today's proverb: Empty vessels make the most sound] HAHAHHAH [2nd try] [Like a well trained kungfu player] [Leader bro just learned the kungfu from maknae] HAHAHAHAHAH [Failed to control the power. Caused a big accident] [Allen is like WAT] [Serin doesn't know what to do] I'm sorry x100000 I am so sorry [Taeyoung taken down by the laughter] [Sounds like a dolphin crying] I can't feel things I'm sorry [The dolphin is out of control] [Back to the game after cleaning the mess] [Onetwo punch!] WOw you are good at it Are you doing taekwondo or sth? Please hold it for me [I can do it] What the hahahh I missed it I have boxing experience right? This thing looks very slow to me Ok then let's do it [Eyes closed very hard] Did you see my eyes were wide open? You closed your eyes I didin't [Everyone but Serim saw it] [This battle is a matter of the self-esteem of Cravity leader] [Even he is surprised] My body just reacted to it hahaha I was lucky The timing was too.