[📹 / SUBS] Live Stream Video in 18th March, 2021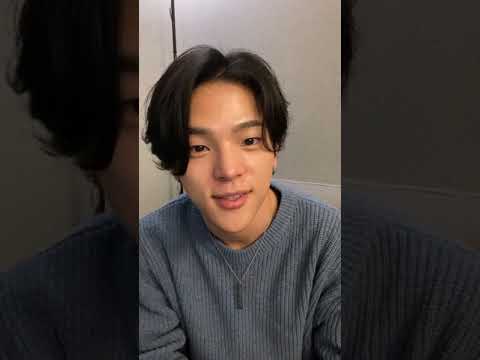 PRESS TO DOWNLOAD:
— Handwritten subtitles
— Generated subtitles
Start Reading:
Is it working~? It's working, right? It's really late at night, everyone Are you all doing ok? What really amazes me about Instagram Live is that I feel like it really shows it how it is I'm still not used to it.. Good evening everyone! I wore something with color today You can compare it with this That's grey and this top is kind of blue It's a mix of grey and blue Nowadays, I'm really into the color blue, so lately I've been wearing a lot of blue clothes It's been a while since I did an Instagram Live, right? Why did I start a livestream today? For no reason in particular~ It's been a while since I did an Instagram Live so..um..I thought I should do one I didn't prepare anything for today I just wanted to communicate with my fans If you are curious about anything, leave it in the comments I just started the Live to talk about how I've been doing and talk about myself Should I start by talking about how I've been? There wasn't anything special~ Really~ I've mentioned it before on every livestream I did or every time I uploaded a video on YouTube, but I'm living with a repetitive routine I've just been going to vocal and dancing lessons and working hard I'm just working on improving myself.