ENG SUB《陈情令 The Untamed》EP25——主演:肖战、王一博、孟子义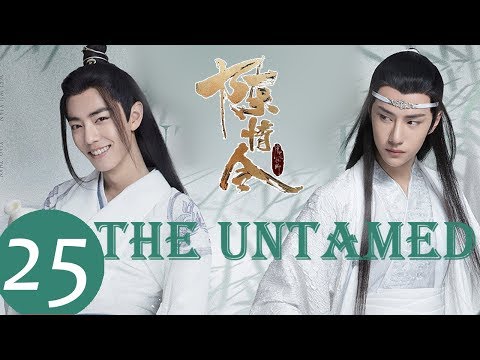 PRESS TO DOWNLOAD:
— Handwritten subtitles
— Generated subtitles
Start Reading:
The Untamed Episode 25 Look at your skinny arms and legs. You seem so weak. How can you carry a blade or wield a sword in the future? You have to work out often! It has to be enhanced that, your master is the awe-inspiring Clan Leader Jiang. Understand? Jiang Cheng, you are just in... My arrival today is to send the invitation. I want to invite you Jiangs to participate in the Crowd Hunt. Childe Jin even came in person just for such little things as sending an invitation. It seems that us Jiang clan of Yunmeng really has the honor. This is my mother's order. She sincerely hopes that Miss Jiang could also come along to watch the hunt. With Mrs. Jin's kind invitation, I would like to accept the invitation. That's great! I mean that my mother will be so delighted to see you. Childe Jin, hence please forgive us for not seeing you off. Childe Jin, haven't you heard it clearly? Please. Why you keep looking at me? Am I that good looking? So, do you have any business to talk with me? By the way, Childe Wei, with my arrival this time, my father reminded me to ask you that when you and Second Childe Lan went for Yin Iron in the Sunshot Campaign, you have bound Xue Yang up to Yet Clean Realm.