[ENG/ESP/INDO/POR SUB] MONSTA X-RAY EP. 1 | SEASON 3 [HD]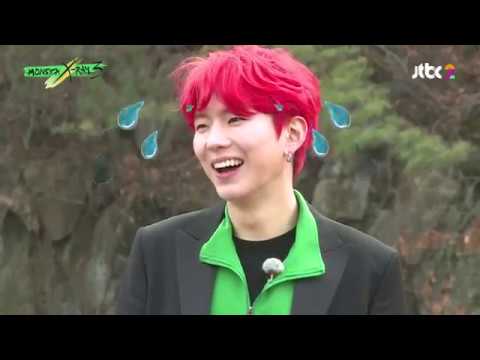 PRESS TO DOWNLOAD:
— Handwritten subtitles
— Generated subtitles
Start Reading:
[MONSTA X-RAY 3] [MONSTA X-RAY 3 has returned!] Okay. [From the rough start with self-made teaser] MONSTA Theater 2 again. [Competition to be the main character] Good, huh? [Healing time for hard-working MONSTA X] 1, 2, 3. [Do all you want] Wow! [Eat all you want] [MONSTA X-RAY 3 starts now!] MONSTA X-RAY 3! [Over the mountain and river] [Nothing exists in valley of March] [Someone is here] MONSTA X-RAY [Familiar chant echoes in the valley] MONSTA X-RAY MONSTA X-RAY [Enters with the green uniform] [MON babies works hard from the beginning] MONSTA X-RAY [Pulls] We're here. [Red carpet welcomes them] Red carpet! [Weak legs] Gotta begin with the red carpet. [Dizzy] Different from the beginning. What's that? [Welcome, seven caterpillars. Let's go!] - Let's go! - Let's go! MONSTA X-RAY Season 3 has returned! [I love it!] Three! [Green uniform for the spring] You might be wondering about the uniform. [Filmed on March 12th] Today is March 12th. [Broadcasted in June] When this show is on air, [MONSTA X has a concert abroad] we'll be abroad. [Found someone] - Hello! - Hi! [Caterpillars are always polite] Happy new year! [MONSTA X fighting!] [MONSTA X called without a meeting] Season 3 started without having a meeting.