[ENG] [스우파/7회 예고] '진짜 데려오니까 짜증나네..?' 모두를 긴장하게 한 허니제이 절친 박재범의 지원 사격!#스트릿우먼파이터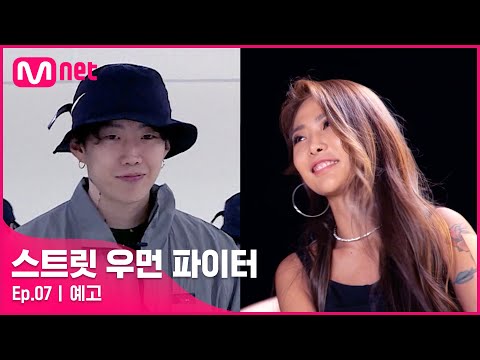 PRESS TO DOWNLOAD:
— Handwritten subtitles
— Generated subtitles
Start Reading:
<Street Women Fighter> The Semi-Final MC / Kang Daniel Unfortunately, after this Semi-Final, 2 dance crew teams will have to leave <Street Women Fighter> YGX / LEE JUNG I'm so confident. LACHICA / Gabee I want to show people our own colors HOOK / Aiki It makes perfect sense and I guess it's very possible CocaNButter / Rihey We were really confident. Holy Bang / Honey J Let me show you PROWDMON / MONIKA I can be 100% sure The Mission on the Semi-Final The Choreography of JESSI's new song. I know what JESSI doesn't like the most. When it comes to K-POP performance, it's us, LACHICA YGX / LEE JUNG Me... I think I have an amazing career. There's a certain reason for my successful works. [LOL] The Rehearsal for the First Mission on the Semi-Final was in full swing JESSI made a surprise visit to the rehearsal The Dance Crew Teams show their choreography to JESSI for the first time. JESSI 'Turn back and play hard to get' It should stuck in people's heart! Especially this part! No Choreography so far touched my heart <Man of Women>, The Second Mission of the Semi-Final was revealed on the boat party.