[Eng Sub] NOT ME เขา...ไม่ใช่ผม | EP.1 [1/4]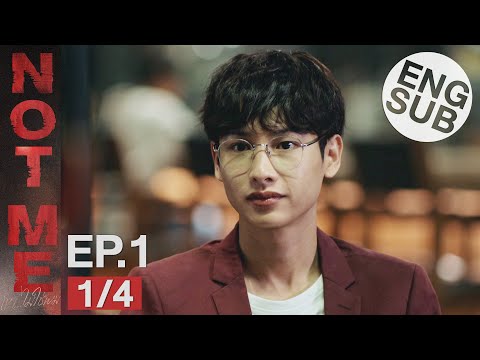 PRESS TO DOWNLOAD:
— Handwritten subtitles
— Generated subtitles
Start Reading:
Characters, actions, occupations and events in this series are fictional and created for entertainment purposes only. They are not intended to urge or promote any behavior in the series. Viewer discretion is advised. When you see someone who looks precisely like you, every part of his body resembles yours, you must feel really strange. But for me, it's special. I call that specialness 'twins.' You lost again, White. One more round, Black. You're going to lose again. Just give up. I'm not. It was so close. What's my time, Todd? 1:20 minutes. And Black's? 1:17 minutes. 3 seconds only. You lost no matter how close it was. Beat Todd first and we'll have a race again later. Todd, let's have a round. Just one, all right? Black. Is he okay now? Yes, he's now conscious. It's okay. Breathe slowly. Can you please look after them for a while? We need to talk. Please. I can't stand seeing them like this anymore. Tell me what your plan is. When our parents split up, they used this incident as an excuse to separate Black and me and put us in different parts of the world.