How To Translate Your YouTube Video in to ANY Language!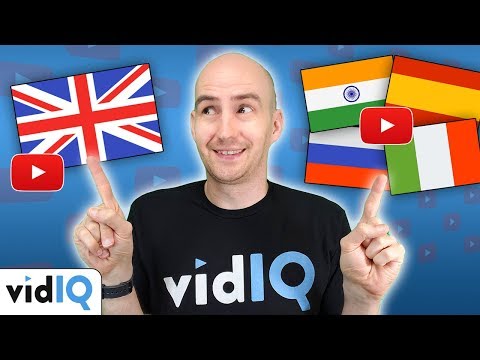 PRESS TO DOWNLOAD:
— Handwritten subtitles
— Generated subtitles
Start Reading:
So you want to translate your tags, titles, and descriptions to better serve your international audience... let's do this! Hello folks, welcome back to vidIQ, my name is Rob. If this is your first time here, we are the YouTube tool and channel that aims to help you get more views in less time, but before we jump into today's vidIQ tool, I want to ask you a pop trivia analytical question: where does the majority of your non-english speaking audience come from? If you don't know the answer to that let me show you now by jumping into some YouTube analytics. Here we are then on the analytical page of YouTube. We've got the views up for vidIQ over the last 28 days. If I scroll towards the bottom we get a list of the most popular videos over that time frame but what you can do here is click on the geography button and that switches it from those popular videos to most popular country source. So we can see here that the United States brings in the bulk of views from one country but India is a significant second at 10 percent here, so there may be an opportunity here to optimize our content for the Indian market.