Dupré Digital: Dupré - der Konzertorganist 2/2 (Episode 8 - Subtitles in English, French and German)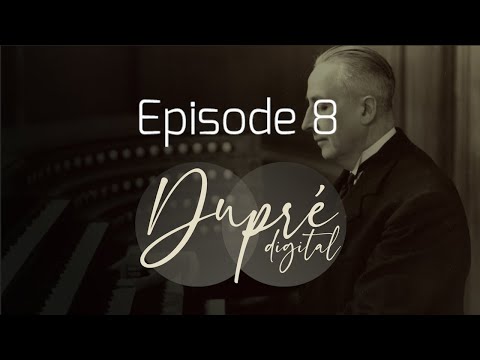 PRESS TO DOWNLOAD:
— Handwritten subtitles
— Generated subtitles
Start Reading:
Over the years, Dupré not only conquered the concert stages and organ galleries of the world, but also associated with the higher circles of politics and society. He acted as the French president's envoy during his concert tour to Australia or played at the wedding of the Duke of Windsor, the former King Edward VIII, to the divorced American Wallis Simpson, which received much attention in the tabloids. Through his travels to numerous countries, he became a person of public interest and the world took part in his life. Especially in America, he attracted a great deal of interest. Between 1921 and 1948, he toured the continent 10 times until the strain became too much for him. Besides America, Great Britain played an equally important role in his career. In both countries he was highly regarded as a virtuoso and improviser. In addition, he was appreciated as an interpreter of Bach, which is why the publication of his Bach Edition was eagerly awaited. Actually, there was no need for another edition, since Charles-Marie Widor and Albert Schweitzer had published their Bach editions shortly before. But it seemed important to Dupré to release a complete Bach edition with his own personal imprint.