ジェヘナ(Gehenna) / wotaku feat. 初音ミク(Hatsune Miku)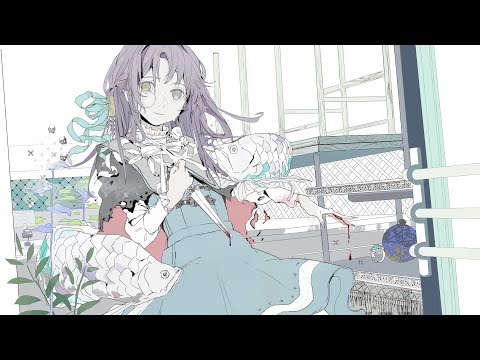 PRESS TO DOWNLOAD:
— Handwritten subtitles
— Generated subtitles
Start Reading:
< Gehenna / wotaku ft. Hatsune Miku> Music / wotaku Art / Higashi no Sora Made Ai ni Kite Hey, how are you? How's it going? Well, actually, I stopped doing stuff like that. Yeah, to be honest, It feels like there's no prospect of recovery anymore. - This is an improper statement. - Please don't ask me anymore. Regret, Estimation, A friendly chat. Caregiving, Pleasure, Sharing — I surrender them all. Yes, that's right, It was completely and utterly my fault. It's just your typical story. Wanting to make the plain and simple mine, I killed the ideal that there's a certain way things should be. I've had enough but I don't have it in me to run away. So hurry and fall, Even deeper. "I don't want to live." - This is an improper statement. - "I want to keep living." Every night, I'm suffocated by this transparent summary. The reality that eats away at my lungs, Irrationality, Loneliness, There's no need to resent them. They all mean nothing, after all. We all have no choice but to live. "Really?" < Gehenna / wotaku ft.