Camtasia Subtitles and Captions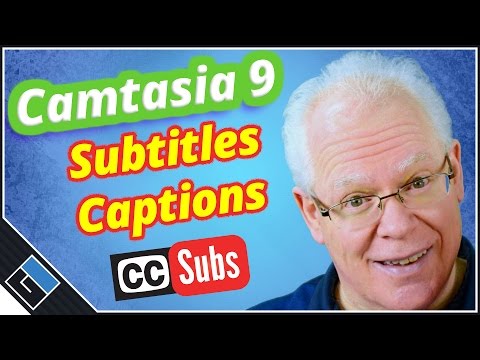 PRESS TO DOWNLOAD:
— Handwritten subtitles
— Generated subtitles
Start Reading:
You're about to discover how to get more subs and views on your YouTube videos by adding closed captions. Adding captions to your videos will help you boost your SEO results on both YouTube and Google, and also provide accessibility for the hearing impaired. Let's create those captions inside the Camtasia editor and then upload them with our video to YouTube. And we're going to do that right now! Hey, it's Gord here, welcome! If it's your first time here, and it's your passion to make great videos,  become a ninja at video editing, and learn more tips on how to succeed with video and marketing on YouTube,  then make sure you hit the subscribe button and click that bell notification icon, so you don't miss a thing! Let's dive in. With the Camtasia Caption tool you can add captions manually, Import an existing caption type file, Copy and paste in a narration script from another file and then use the Sync Captions option, or even auto-generate a script through the speech-to-text option Of course, depending on the option you choose, you will have additional tasks to perform in order to achieve a polished result. Since our need is to produce a video with closed captions to upload to a video hosting service like YouTube, or Vimeo, you'll need to produce an exported .