Prof. Tony Lynch - The Importance of Listening to International Students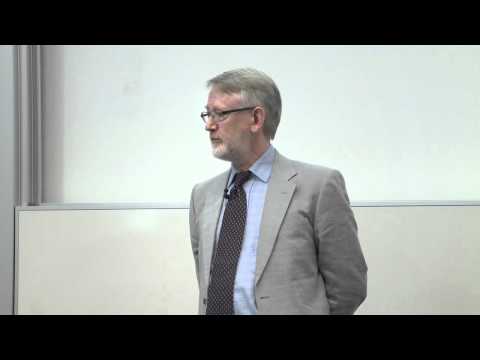 PRESS TO DOWNLOAD:
— Handwritten subtitles
— Generated subtitles
Start Reading:
Good afternoon everyone. Thank you all very much for coming. A very warm welcome to everyone. [...] We'll get going. It's a real pleasure to welcome you all to the inaugural of Professor Tony Lynch. Tony has an MA in Modern Languages from the University of Cambridge, a Postgraduate Diploma in Teaching English as a Second Language from the University of Leeds and an MSc and PhD in Applied Linguistics from here at the University of Edinburgh. He was appointed to his Personal Chair of Student Learning English for Academic Purposes in August 2011. Tony's worked at the University in what's now known as the English Language Teaching Centre since 1980. He's been a tutor, teaching fellow, lecturer, a senior lecturer and now a professor. He's now head of the English for Academic Purposes section and in this role is responsible for the University's ever-expanding range of foundation, pre-session and in-session courses to help international students. This is an extremely important part of our work as a university, especially as a thoroughly international university. His research has focussed on the communication between native and non-native speakers of English in academic settings and he's developed a good deal of teaching materials based on the insights he's gained from this research.