[VLOG] 아이돌 그룹 촬영 스태프 브이로그ㅣ스트레이 키즈 뮤플리스페셜 비하인드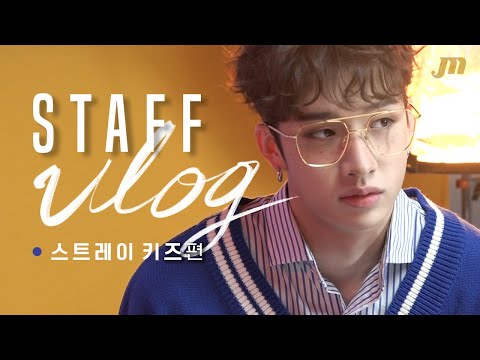 PRESS TO DOWNLOAD:
— Handwritten subtitles
— Generated subtitles
Start Reading:
<Mu:fully Staff Vlog - Stray Kids> @Mu:fully Special <Gone Days> filming spot The owner of the small hand who starts shooting Felix Yongbok Lee (20, Boomers News Anchor) Welcome Felix Constant practice to fill the anchor role Quite an anchor, Felix Camera work inspired by Felix's anchoring Bang Chan completely immersed in his character Chris Bang (23, innocent citizen) Good citizen Chris Bang has a lot to say LOL Mu:fully: Good job~~ (Mu:fully staffs) Showing off his large suit Felix like a miniature going to work Australian bros enthusiastically wrapping up *Trying not to laugh* The small hand appears again Change of charisma when going back to filming Two hands immersed in character (Hee Hee) ~Ending the cut with satisfied Mu:fully's applause~ Han and Lee Know in the middle of Seungmin's part But Seungmin is just a bright, innocent freshman Acting as if it's real life Han devoted to the role Aghh This is the first time seeing Seungmin make such loud noise.. Q. The role of a boomer (kkondae)... how is it? It's very awkward now. I usually look after him with love and devotion.. (haha) It's awkward (to play a role of someone bothersome) I.