Which country does the most good for the world? | Simon Anholt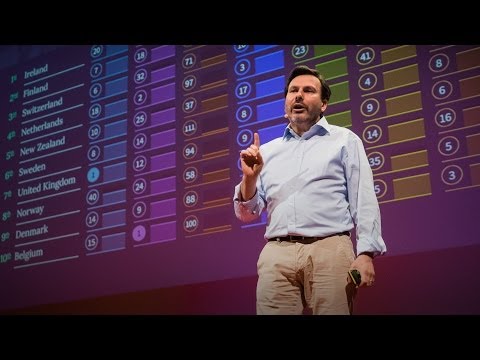 PRESS TO DOWNLOAD:
— Handwritten subtitles
— Generated subtitles
Start Reading:
I've been thinking a lot about the world recently and how it's changed over the last 20, 30, 40 years. Twenty or 30 years ago, if a chicken caught a cold and sneezed and died in a remote village in East Asia, it would have been a tragedy for the chicken and its closest relatives, but I don't think there was much possibility of us fearing a global pandemic and the deaths of millions. Twenty or 30 years ago, if a bank in North America lent too much money to some people who couldn't afford to pay it back and the bank went bust, that was bad for the lender and bad for the borrower, but we didn't imagine it would bring the global economic system to its knees for nearly a decade. This is globalization. This is the miracle that has enabled us to transship our bodies and our minds and our words and our pictures and our ideas and our teaching and our learning around the planet ever faster and ever cheaper. It's brought a lot of bad stuff, like the stuff that I just described, but it's also brought a lot of good stuff.