"Hallo, Diktator" - Orbán, die EU und die Rechtsstaatlichkeit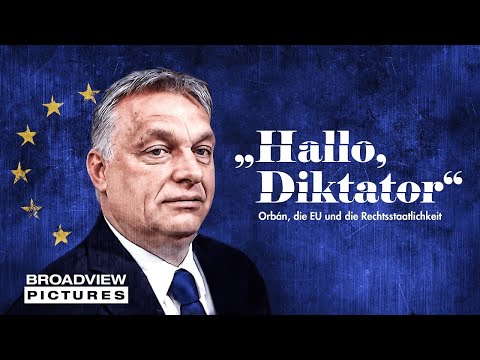 PRESS TO DOWNLOAD:
— Handwritten subtitles
— Generated subtitles
Start Reading:
Formally it's a democracy; in constitutional reality it's an authoritarian state. It's like in the theater. The setting is democratic, but the actors are not democrats. It's a one-man-democracy. A <i>Fuehrer</i> democracy. Hungary is an undermined democracy. It's a boring parliamentarian democracy. At this moment Hungary is not a dictatorship, but we are moving step by step in that direction. When I say dictatorship, I mean the opposite of democracy. Never has a democracy failed due to an excess of freedom. No one could imagine that anyone would dare take a step backwards. It just wasn't in their minds. The dictator is coming. Dictator! He's always greeted him that way, for many years. He openly says what everyone is thinking. The term dictator makes no difference, I mean we can deal with it. And as long as that's the case, he does what he wants. And he knows it. This is a declaration of bankruptcy, when the leaders of the EU can do nothing against a dictator in their own ranks. What good is the EU then? In the summer of 2020, the heads of government in the EU come to Brussels for a special summit.