Twisted: The Untold Story of a Royal Vizier (Whole Show)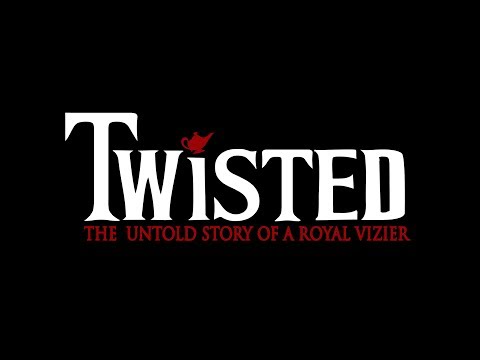 PRESS TO DOWNLOAD:
— Handwritten subtitles
— Generated subtitles
Start Reading:
Once upon a time, in a far away land there was a magic kingdom that prospered through its commitment to two simple ideals: duty and devotion - the two D's. For many years, the kingdom stood as a shining beacon for artisans, craftsmen, and storytellers who all flocked to the land with a dream to uphold the sacred two D's. Through their hard work, a glorious golden age came to the kingdom [gasp] followed by a second, even greater than the first. Then came the dark times. The kingdom fell into the hands of an evil sultan and through his negligence, the kingdom fell to ruin. [sigh] The Happiest Place on Earth became 'Da Crappiest Place on Earf'. Despite the efforts of one man. A man with a dream to restore the kingdom to its former glory and to bring about the prophesied third Golden Age. A misunderstood man. This is his story - the untold story of a royal vizier! ♫ I look around the kingdom and see the desperation and the devastation that persists no matter what I do. But today could be the day I finally make a difference and all the grateful citizens will say to me - Fuck you! Fuck you! Fuck you! Fuck you! Fuck you! ♫ Fuck you, Ja'far Oh, good morning, baker! Where are you off to today, you no good piece of shit? [squawk] Piece of shit! What did you just call me, you bastard?! No, friend! I said nothing! That was my bird! He has the ability to repeat words that others have spoken.