fromis_9의 꿀잼BOMB 구로미스 완전체 팩트 뒤집어 놓으심 - 팩트iN스타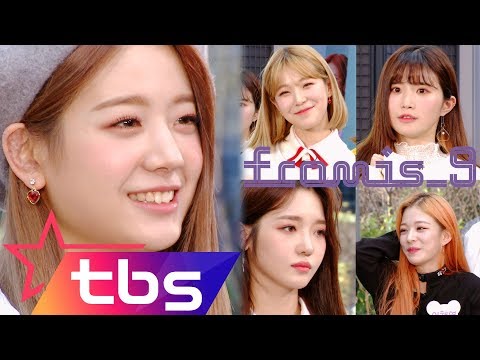 PRESS TO DOWNLOAD:
— Handwritten subtitles
— Generated subtitles
Start Reading:
Now promise me, cherish me. I will grow up to be your idol. Hi. We are fromis_9 Ji Heon: (mukbang fairy)Can we have pizza again today? (Funny) Target: Chaeng (power -190) [Target Check] Wait, is this a cockroach...??? Checking. tap... tap... Attack power -19 (checking complete) (Aargh) Seoyeon, Don't do that. (prank to chang is so easy) I'll get my makeup. There are a lot of our fans here. We're here again! scream~~ Myaaaaa There are our fans over there. I love you I'll have fun today. Today, fi fi fish~ She is now being photographed. pretty I have hiccups. Mwang! Did it stop? Her hiccups stopped. (hiccups) No. (Princess Gyu Ri) We look pretty in the camera. Maknae Ji Heon Nagyung run to...! Ha young Now! I'm so happy to be back in "Fact in Star." I really enjoyed it and I ate delicious pizza last time. I'm looking forward to what delicious food is ready Pressure~ Staff: Go to "I Won't Hurt You" and do a fan service, please "I Won't Hurt You".