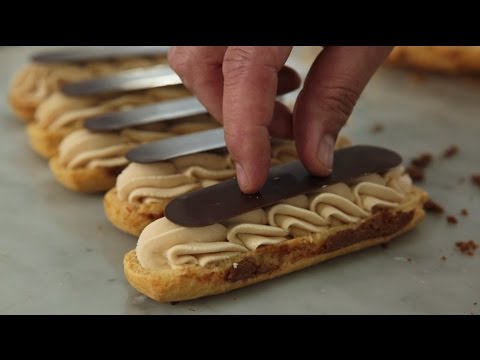 PRESS TO DOWNLOAD:
— Handwritten subtitles
— Generated subtitles
Start Reading:
Hi everybody, welcome in my laboratory. I'm Salvatore Gabbiano and I'm here in Pompei, a province of Naples. Today we're making the beignet and we'll see the declination towards French products like éclair and Paris-Brest. Let's make the beignet with 200 g of water, 200 gr of white flour, 7 whole eggs, 200 gr of butter and 5 gr of salt. Let's start cooking the beignet by adding butter, water, and salt. While water is on the flame, let's wait for the butter to melt and water to boil. As soon as water boils, let's add the flour we can also pour it all as it doesn't create clumps. Let's start stirring. Once flour absorbed, we can see something like a cornmeal mush, we're putting it back on the flame, but just for a minute! We're pouring it in a bowl and stirring it for a second to remove all of the steam, as we know it is water, and then start one by one adding the eggs. We're always waiting a moment between an egg and the other. It's very important to work very slowly with the machine as it doesn't have to incorporate air, otherwise the beignet in the oven doesn't empty.