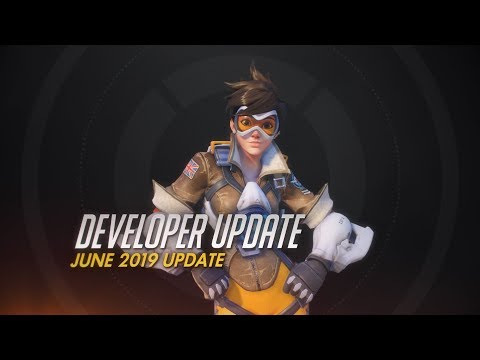 PRESS TO DOWNLOAD:
— Handwritten subtitles
— Generated subtitles
Start Reading:
Welcome, everyone, to today's Developer Update. I'm Jeff from the Overwatch Team. As many of you are already aware, we recently released a brand-new short story for one of our favorite characters, Baptiste, that you can go and read right now. One of our writers, Alyssa Wong, spent a lot of time on this story, and we had a lot of fun developing it. One of the things that you all ask us for so much is more story, and you want to know more about our characters, and more about the plot of what's happening with Overwatch right now. So this story's going to give you a lot of insight into who Baptiste is as a person. It's also really cool because it shows him visiting his homeland of Haiti. And I don't want to give too many spoilers, but we introduced some characters from Baptiste's past who have very unique personalities and backgrounds, who may or may not become bigger parts of the Overwatch universe in the future as well. So we think you're going to have a lot of fun reading Alyssa's short story, learning more about Baptiste. We hope you go and enjoy that story right now.