Dare to Dream: Diana Nyad at TEDxBerlin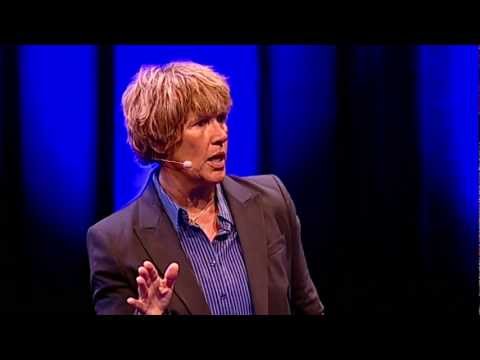 PRESS TO DOWNLOAD:
— Handwritten subtitles
— Generated subtitles
Start Reading:
Transcriber: Denise RQ Reviewer: Anwar Dafa-Alla Yes, you can laugh because the only thing I know how to say in German, I don't know why, is an eccentric thing, but I say: (Speaks German) It's the only thing I know how to say. So, you'll see me hanging around at the hotel lobby, I'll wait all day until it's the right moment that I can go to the front desk and say: (Speaks German) They answer me in a long German phrase, I don't understand a word and I say: (German) "Oh, Danke!" And I go off. But Stephan let me say to you, (German) "Vielen Dank!" It's in my honour to be invited to be at Berlin TEDx and to listen to all the speakers, Caroline and the rest of you. The lives you are leading are so interesting and inspiring, so, to be among you and, like all of you, to hear the exploits everyday of their lives, it's a privilege to be with you. Thank you! Yep, thank you! (Applause) My father was a Greek Egyptian and he spoke in a very thick accent, which already is entertaining, to live in a home where you don't understand your parent most of the time.