Developer Update | Upcoming Season 6 Changes | Overwatch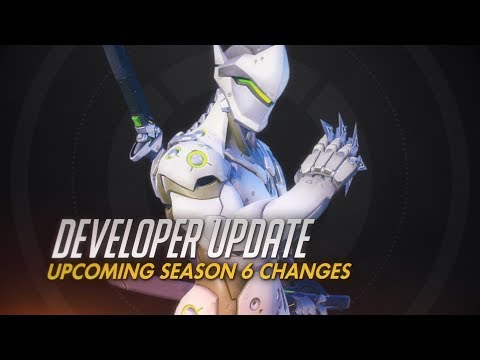 PRESS TO DOWNLOAD:
— Handwritten subtitles
— Generated subtitles
Start Reading:
Welcome everyone to another Developer Update. I am Jeff from the Overwatch team and I'm here to talk about Season 6. So, Competitive Play has been going great, but we've been listening to a lot of feedback and we're constantly making changes and iterations to our Competitive Play to keep it as fun and refreshing as possible for you guys. So, I'm pretty excited to talk about some big new changes that are coming to Competitive Play for Season 6. The biggest change that you're going to notice right away is we're going to try something brand new, which is we're going to move the season to a two-month season rather than a three month season that we usually do. And you might be wondering, "Well, why are you making this change?" There's a number of reasons, at first when we were testing Competitive Play in the beta and not a lot of you were there playing with us at the time playing with us at the time; we tried one-month seasons and we got overwhelming feedback that this was just way too fast and there didn't feel like there was enough significant time for you to earn the rank that you believe that you should be at and stay at that rank.