Developer Update | Happy Year of the Dog! | Overwatch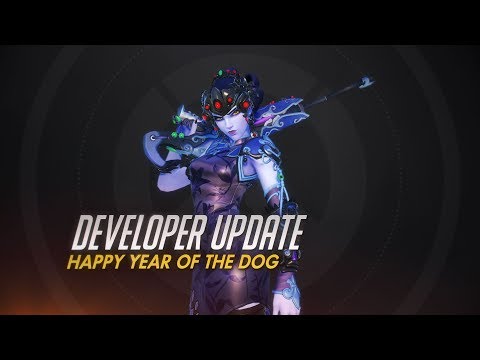 PRESS TO DOWNLOAD:
— Handwritten subtitles
— Generated subtitles
Start Reading:
Hello everyone, this is Jeff from the Overwatch team. We're here to talk to you today about our Lunar New Year event called "Year of the Dog." We're super excited for it this year because we have a lot of awesome stuff coming. The biggest and best part of the "Year of the Dog" celebration, in my opinion, is a brand new map that will be bringing you. This map takes place in Thailand is absolutely gorgeous. One side of the map is ancient and shows some temple that's very gorgeous and the other side is bright and beautiful and very modern. We think you'll enjoy it, but the coolest part, in my opinion, is it's the first map that we've ever built specifically for Capture the Flag. As you guys know, we introduced Capture the Flag last year during the "Year of the Rooster" event and we wanted to bring it back this year, but make a custom map specifically for Capture the Flag. We thought we could do a lot to improve the game-mode. We also took a lot of feedback and advice from you guys and we looked at the game rules in CTF and we made a bunch of changes.