You Can Rent a House Here For Only €0.88 a Year...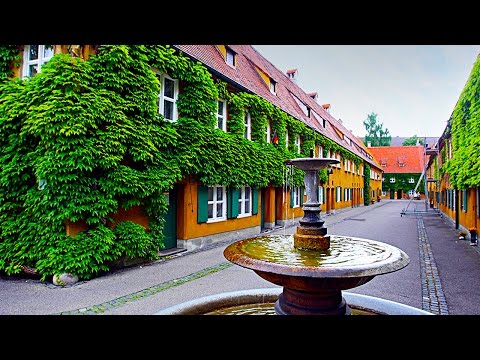 PRESS TO DOWNLOAD:
— Handwritten subtitles
— Generated subtitles
Start Reading:
Just outside of Munich lies a sleepy village called Fuggerei, where the rent for a whole year is just under one Euro, 88 cents to be precise. So what do you get in exchange for your measly rent? A matchbox? A cupboard maybe? Is it made of strudel? No, you get a modestly spacious two-bedroom apartment made of stone. Is it in a dodgy area? No, Fuggerei is extremely safe and rather pretty if you ask me. It even sits inside its own walled enclave; people pay millions for that shit in America. The five gates of Fuggerei are locked every day at 10pm, blocking off any passage in or out of the housing complex. The residents have to take turns to man a gatehouse to let stragglers in after 10pm who got locked outside, all of whom have to pay a fee of 1 Euro for coming home late. What time do you call this Steve? But bu… Listen Steve, I don't care if your car broke down on your way to visit your terminally ill grandma. It's 2 minutes past 10, that'll be one year's rent please. Why is the rent so cheap anyway? Well Fuggerei is the world's oldest social housing complex still in use.