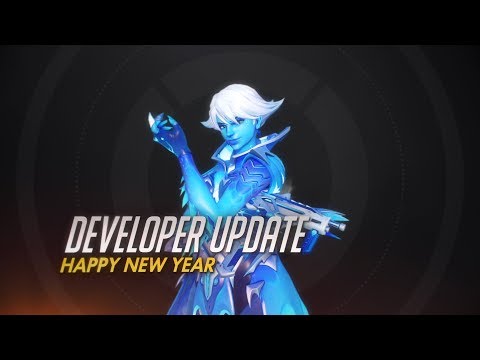 PRESS TO DOWNLOAD:
— Handwritten subtitles
— Generated subtitles
Start Reading:
Happy New Year everyone! This is Jeff from the Overwatch team. Everyone here at Blizzard wants to wish you the happiest of New Year's. We thought it would be a great opportunity to take a few minutes to look back on what 2017 was all about. We had so much fun working on the game during that period. If you remember, the year started when we released the Oasis map which was really cool because it came so soon in January and everyone had a lot of fun playing on Oasis having a new control map for the first time. Later in the year we released three brand-new heroes. We had Orisa, Doomfist, and finally Moira. So, I think they all worked out really well, we've gotten a ton of good feedback, people have really enjoyed playing those heroes, that was a lot of fun. The other thing that I particularly enjoyed out of 2017 that we worked on was a bunch of new game modes. I know we had said we were never going to make Deathmatch but then we added it to the game and it turned out to be a ton of fun.