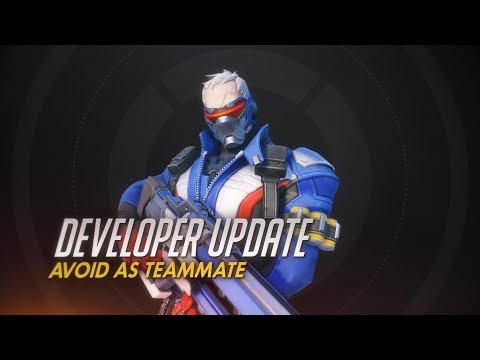 PRESS TO DOWNLOAD:
— Handwritten subtitles
— Generated subtitles
Start Reading:
What's up everyone? This is Jeff from the Overwatch team. We have a very special feature to talk to you about today. The mindset we were in when we created this feature was that we needed to give you more ways to craft your own gameplay experience. As you all know, Overwatch is a team based game and that's what makes the game really fun is playing, winning, sometimes losing with other people. But also, sometimes those teammates can cause frustration, and at times if can feel like your helpless with no control over the situation. And that's the problem we're trying to rectify. So, we had a feature planned for Season 10, but we have some really amazing engineers and they were able to get it done sooner, so we want to introduce to you as soon as possible. This feature is called "Avoid As Teammate," and let me describe how it works a little bit. So, you'll play a match with somebody and anywhere that you can normally access that player in the interface. Whether you're playing on PC and you can see them in the chat, or if you're playing on PC or console everybody has access to the social menu, and wherever you can access a player, one of the new options that you'll have to set on that player is "Avoid As Teammate.