FORTNITE DANCE CHALLENGE IN REAL LIFE!! (All New Dances)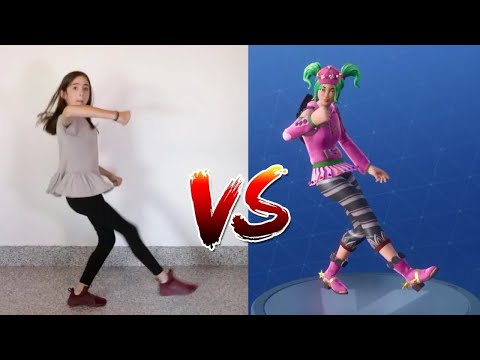 PRESS TO DOWNLOAD:
— Handwritten subtitles
— Generated subtitles
Start Reading:
We know how much you guys love the Fortnite dance challenge videos, so today we're gonna kick it up a notch We're in a professional dance studio. We're ready to rock on out. No were not we're in a garage All right, guys here we go the Fortnite guys challenge again part three, right? Yes. All right We got our trusty battle royale hat So we will pick out of this hat and whatever dance we get we have to do it We each have to do it and see you do it the best you guys tell us in the comments down below Yeah, let us know guys. Okay, what's the first one who wants to go first? No cheating. No cheating I can't get a grip of money when you're shaving when you're shaking That was crazy, there you go me guys. All right, mr. B you're up feelin it. He's feeling it Good job monkey. Yes, Wow. Okay now they're gonna see the best Oh Who won that round huh? Actually, it was you're up next mr. B Oh Snap oh Yeah, there is Yeah The boy is limber go get it go get it.