Menswear Dog, The Chic Shiba: Pet Pooch Models Designer Fashion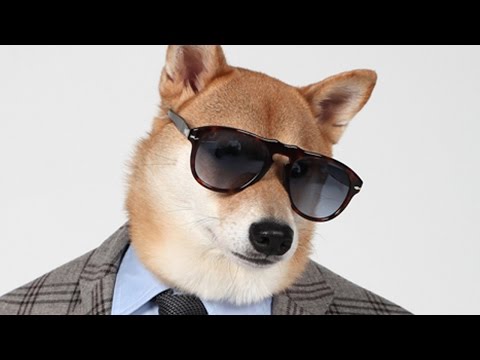 PRESS TO DOWNLOAD:
— Handwritten subtitles
— Generated subtitles
Start Reading:
START 00:03 DAVID: I feel like he's ready to model today. 00:10 COMM: A pet dog named Bodhi, has becomes an internet sensation as a paid model for men's clothing lines. 00:18 COMM: And on today's photo shoot the five-year-old Shiba Inu, shows why big brands are so keen for him to represent them. 00:25 DAVID: I think we nailed that one. 00:26 YENA: There's his trademark smile. 00:29 COMM: Bodhi's owners David and Yena, discovered their pet's talent while bored one Satruday afternoon. 00:35 DAVID: Everyone who has a dog has put clothes on their dog at some point, y'know just to goof around and uh we just found out that when we put clothes on him, he lit up, he started posing for us. 00:49 COMM: Naturally they posted the pictures online, but they weren't prepared for what happened next. 00:54 YENA: After we made the website, we instantly got reactions, it was featured on, I believe GQ's blog the next day and it just skyrocketed from there. 01:05 COMM: From the start the handsome hound was a natural in front of the camera. 01:08 DAVID: When we started setting up he'll kind of know what's happening and he'll like get into position, like he'll get into his spot where he usually shoots.