Car Audio DVD Receiver Roundup and Review | Crutchfield Video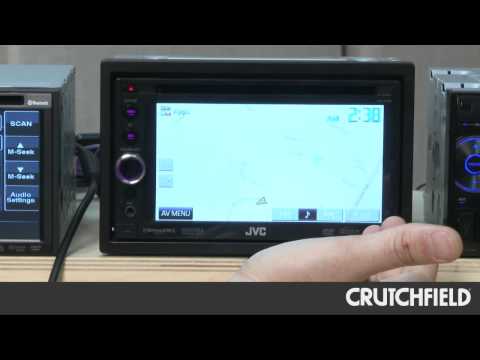 PRESS TO DOWNLOAD:
— Handwritten subtitles
— Generated subtitles
Start Reading:
You know in the last two or three years, in-dash DVD players have really become popular amongst our customers, as prices have come down a lot of them have started to take advantage of the fun of having a touchscreen in their dashes. But there are a lot of models on the market, and a lot of them seem to have similar feature sets and do a lot of things extremely well. So we decided to help with the buying decision process and bring in five models from five of our top brands, put them through their paces and find out exactly what each one does extremely well. With Kenwood's DDX-719, we really like, first of all we like the 7" screen which is nice, but we mostly loved the speed with which you can get through iPod menus, setup menus, that sort of thing. And the graphical user interface is really really nice. So we'll demonstrate with the iPod menu, songs come up very quickly and it's very easy to search by artist, by album, by song, etc. And you can scroll with just your finger and find the album that you want extremely quickly.