WHY NOT Zer0.2 開箱文 及 performance review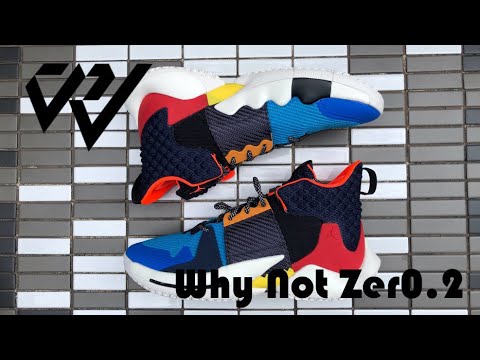 PRESS TO DOWNLOAD:
— Handwritten subtitles
— Generated subtitles
Start Reading:
Hello! Welcome to Sneaker HIghway! Today I will give you a look of the Why Not Zer0.2! This is the second signature shoes of Russell Westbrook. I believe you have been waiting those release for a long time. And I think I might the first guy who explode this shoes on Youtube! When I see this shoes at the first time, i think it looks like the Wayofwade 3 It is because their shoes top looks so familiar the shoes tongue, the surface, they both look like Dwade 3 This design is quite wired, and looks like the surface of Pineapple It reminds me the design of wayofwade 3 The only difference is the Pineapple structure on Wayofwade 3is made by thr leather, and Why Not 2 is made by some kind or woven. So, WhyNot2 is much light than Wayofwade 3 i want to talk about the middle part of the shoes. When i look at the photo, i think the shoes lace system are made by the carbon, but the true is this is just some kind of knit. We all are misleadby the product shot. The design of WhyNot 2 have made a big different compare with WhyNot 1, Why Not 1 is a very sample shoes.